Dinosaur t-shirts! Dinosaur with basketball t-shirts, dinosaur cartoons mousepads and othe cool dinosaur stuff!
Dinosaur Cartoons T-shirts and stuff!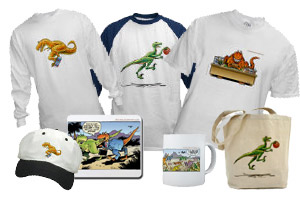 Visit the Dinosaur Cartoons Store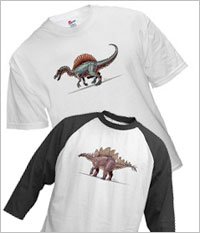 New! DinoMixer T-shirts, sweatshirts and other gear with dinosaur images from the DinoMixer iPhone app by Dinosaur Cartoons artist Charley Parker are now available on the Dinosaur Cartoons CafePress shop.
---
---