Dinosaur cartoons and dinosaur humor by Charley Parker, creator of Argon Zark!, the interactive online comic.
Featuring: Dinosaur cartoons book, dinosaur humor and games, cartoon dinosaur illustration, cartoon dinosaurs on T-shirts, hats, mugs and more. A new dinosaur cartoon posted every week.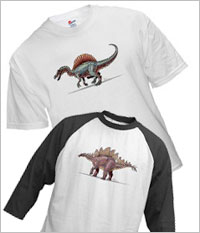 Cartoon dinosaur and DinoMixer T-shirts, sweatshirts and other gear with great dinosaur images available from the Dinosaur Cartoons CafePress shop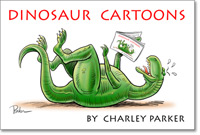 Dinosaur Cartoons! The book! A prehysterical collection of the funniest dinosaur cartoons since the late Jurassic! Available from Amazon.com or directly from this site.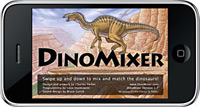 DinoMixer the dinosaur mix and match iPhone app available from the App Store for only 99¢!